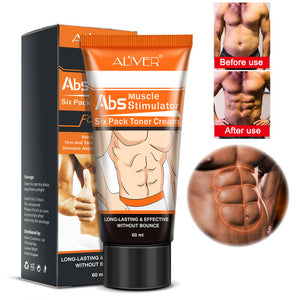 Men's Belly Fat Burning Cream & Skin Toner
Nobody wants to see ugly fat & cellulite on their stomach, thighs, and buttocks when they look in the mirror. But getting rid or hiding it can be tough. That's why our Fat Burning Cream includes ingredients that help burn fat cells & reduce the appearance of cellulite.
Lipolytic Effect

Anti-Cellulite

Improves Micro Circulation

Breaks Up Fat Cells

Increases Metabolism

Directly Reduces Fat Reserves 
Our fast acting Fat Reducing Toning Gel is jam packed with essential oils, natural extracts, and Caffeine and combined with our already proven body shapers are a great combination for fast and effective results.

Natural active extracts & oil ingredients
Effectively fights the causes of cellulite
Improves circulation and prevents stretch marks
Enhances the weight loss process
Designed to stimulate the lymphatic system & reduce the retention of liquids
How to apply:

Apply a small amount over clean area to be treated. Apply in a circular motion and massage in until completely absorbed. For a stronger affect, apply it before using our waist trainers or body shapers!
Gently massage into areas of concern (thighs, hips, buttocks, stomach, and waist) nightly using a circular motion. 
Men's Belly Fat Burning Cream & Skin Toner
Works great
I'm already beginning to tone up
Definitely a burning cream.
Worked great. Will be ordering it again soon.